Deepak Chopra
iPHONE & iPAD APPS
DEEPAK CHOPRA'S STRESS FREE
Deepak Chopra certainly made his way as a bestselling author and authority in the field of mind-body healing. It was time for a first-of-its-kind mobile app to take his expertise into the world's hands, heads and hearts. We teamed up with bLife to create the app which combines rich content with interactive stress reducing lessons. The results: one of Apple's Top Grossing Apps, and a world with less stress.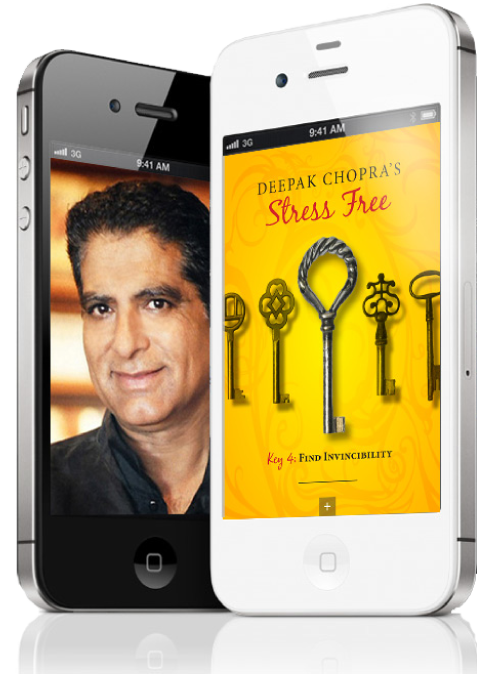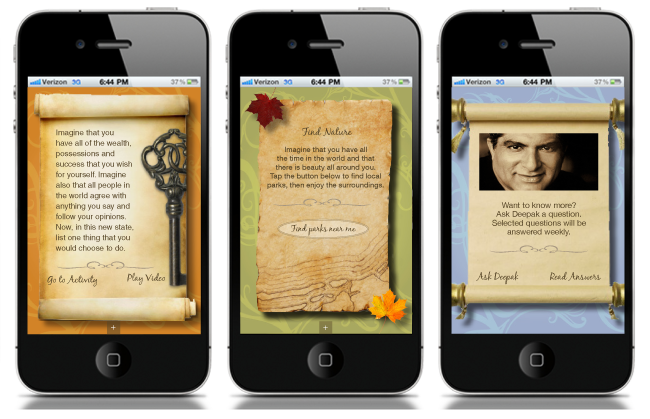 AUTHENTIC YOGA WITH DEEPAK CHOPRA
When the iPad was officially launched, so was Deepak Chopra's Authentic Yoga app. Authentic Yoga blends the practical wisdom of Deepak's teachings, with the in-the-body physical-focused practices of Tara Stiles, to bring you a useful, grounded practice and understanding of the authentic teachings of yoga. We enjoyed creating the app with bLife, and learning a few yoga moves to boot.
Both apps that we created for Deepak Chopra continue to receive press and numerous accolades. Apple named the apps as "Top Grossing" iTunes "What's Hot," iTunes "New & Noteworthy" and an "App Store Essential." The apps were featured in The New York Times, ABC News, Oprah Radio and many other publications and blogs.