US Tennis Association
WEBSITE
We build websites every day. Research, strategizing, writing, designing and developing. The US Tennis Association came to us with a unique request. They wanted us to not only help build the membership website, numerous new web sections and email campaigns, but to have one of our developers work on-site at the US Tennis Association headquarters for several months, full time. No problem.
Membership is key for the US Tennis Association. Under super-tight deadlines, Amsterland and the Fry team successfully launched the membership site. Amsterland continues to develop and maintain the site.
While you're perusing the work, how about becoming a member?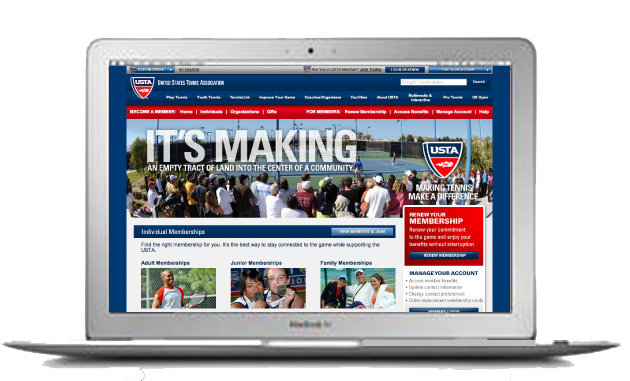 WELCOME E-MARKETING CAMPAIGN
Imagine having a friend come over for the first time, and you have asked them to let themselves in, find their way around, make themselves a sandwich and get themselves a drink. Not exactly cordial, right? Without a Welcome Campaign, that's often what it's like for new clients and members.
The USTA has so much to offer, and a Welcome Campaign was in order. Amsterland developed the strategy and concepts then created the USTA welcome campaign of a series of five email messages. The campaign's overarching idea is "Top 5 reasons to love tennis," with each email featuring main aspects of the sport and membership perks. The countdown to number one also gives members something to look forward to.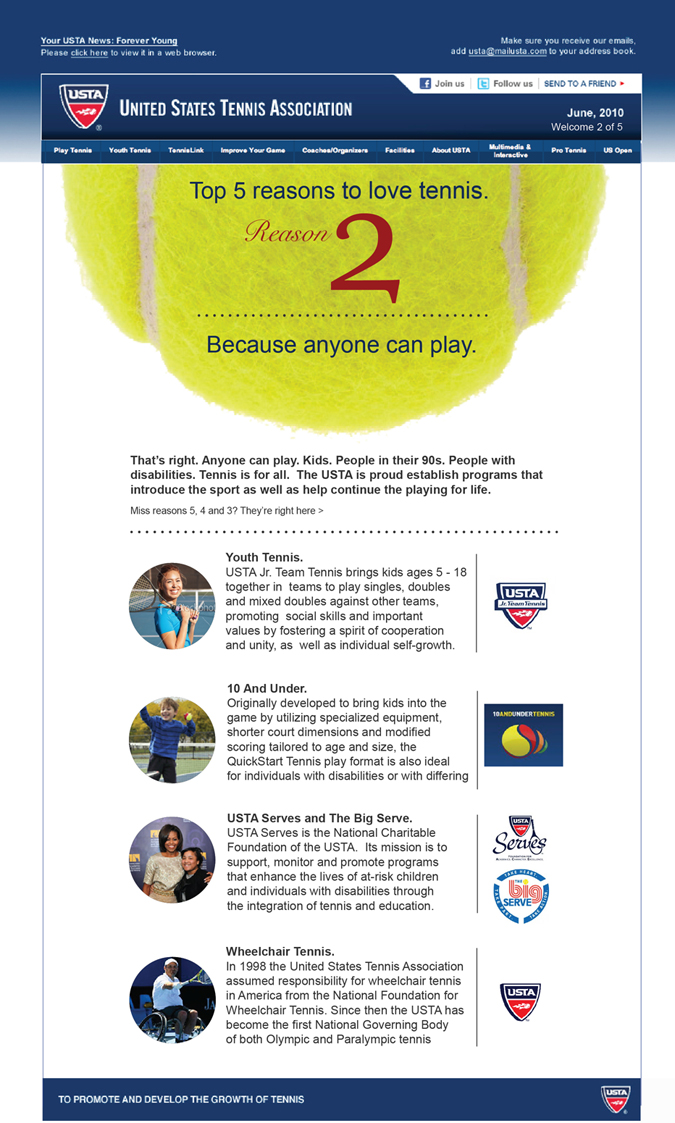 BIRTHDAY E-MARKETING CAMPAIGN
One of the best ways of getting personal, building a relationship with customers and intensifying brand enthusiasm is with birthday email marketing campaigns. We established the program for the USTA where the member receives USTA's birthday greeting personalized to them, a special coupon code for 20% discounts off merchandise, plus a showcase of five other tennis stars who share the same birthday month. Statistics show that total open rates for birthday email campaigns are five times higher than for bulk email campaigns.