Yonkers Partners in Education
Brand Campaign
 Yonkers Partners in Education (YPIE) is a not-for-profit organization helping students in Yonkers  get to college. With a ratio of guidance counselor to student of 1:700, something had to be done. YPIE provides college advisors within the high schools, help in filling out college forms, SAT prep and so much more.
Amsterland developed the brand campaign for the annual appeal with the theme of "Open a Door"  — asking donors to contribute so that the students of Yonkers, 73% who live under the poverty level, have an opportunity to maximize their personal potential and shape the direction of their lives.
Below is an example of the brochure mailer. The brand campaign also extends to all facets of communications and social media.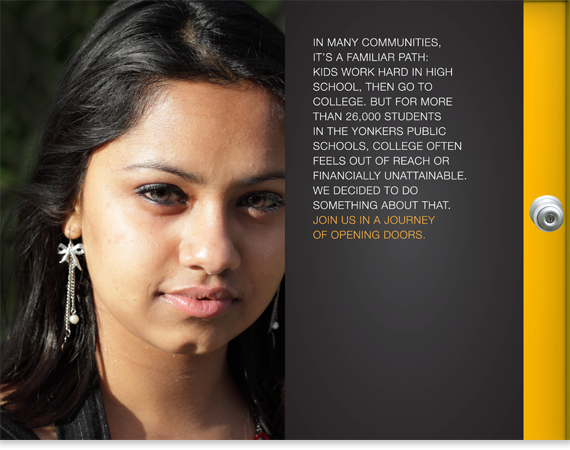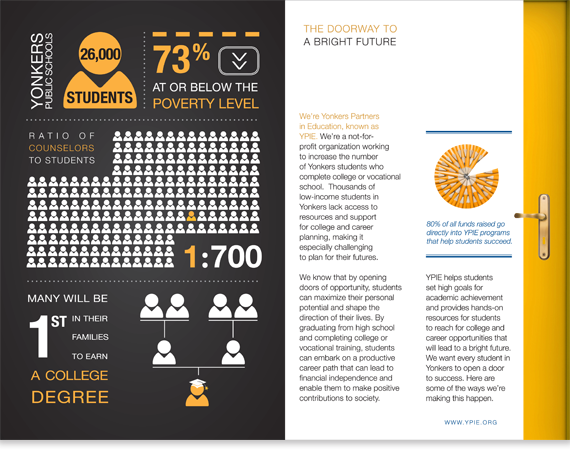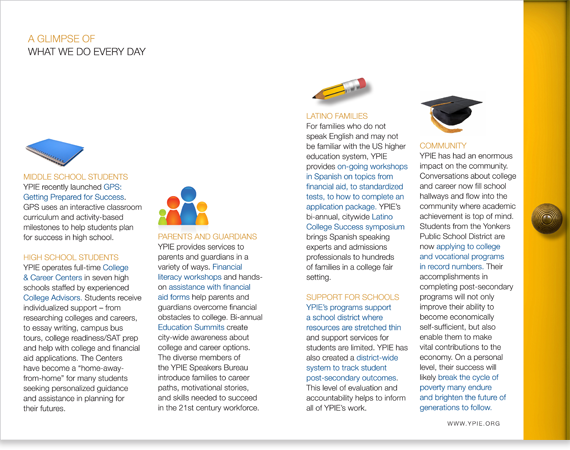 Even the envelope ties in with the message of the brand campaign.